CONTENT
Management System
Content Management Systems (CMS) are the perfect solution for an persons to update their website content easily no matter their computer skill level. The CMS allows a Webmaster to seamlessly maintain and manage the content of their website securely and systematically through a rich featured online administration panel.
Innovative Wing is capable of working with the markets most popular open-source and licensed content management systems. Innovative Wing also offers our in-house, custom-built Content Management System that is based on MVC & OOP framework. We name it IWCMS. From our decade of experience with CMS, our innovative CMS encompasses a highly modular and feature rich administration panel that is totally customizable to your needs. However, we give our clients the freedom to choose the CMS that best meets their project requirements.
Our Content Management specialties include:
IwCMS/InnovativeCMS
CMS
We are proud to announce IwCMS/InnovativeCMS as one of the most powerful Content Management Systems on the market. We track the latest industry trends and flexible architecture concepts like MVC and OOP so that our CMS services will be adaptable to your website needs for the long term. IwCMS/InnovativeCMS is an extremely robust system and includes many great features such as SEO URL's and many Front End elements.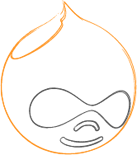 Drupal
CMS
Drupal is believed to be one of the powerful open-source CMS on the market. This system includes a large library of website themes, website feature modules and plugins which are built by it's active community. Drupal is packed full of development tools and features making our development turnaround time very fast for your website project.
Innovative Wing has a team of skilled developers who are working with Drupal since its version 4.0 to produce extensive high quality websites for corporate and non-corporate clients.
Wordpress
CMS
The most popular open source CMS for blogging is wordpress due to its features of highly customizable and act as advance content management system to fit according to needs of anyone.
Innovative Wing team of developers have a vast working experience with wordpress platform and we have implemented wordpress for many of our global valuable clients.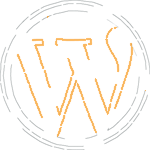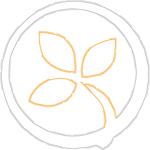 Orchard
CMS
Another feature rich concept that is highly extendable and have an inspirable architecture in .Net technology is Orchard. Orchard is mostly used due to its resemblance with Drupal but its based on .Net (Windows) technology.
We have developed many professional websites for our clients using this technology and have handsome hands on experience of tailoring this platform according to your requirements.
SharePoint
CMS
Microsoft SharePoint is a major tool but unfortunately it cannot be considered as a true content management system for a website due to many limitations. However it can be used for a basic website to spread information with external users with rapid pace, low cost and full ability of maintaining your identity and brand.
Our team have expertise to develop and produce a website with SharePoint 2010 and above.