your
best choice
We don't want you to have a website handicapped from a limited search scope. We provide one of the best Search Engine Optimization (SEO) services in Dubai and the Middle East region to drastically improve your traffic volumesthrough Google, Yahoo and Bing.
keyword
Research
Keyword Research is Vital in SEO. If by any reasons your business is targeting wrong keywords, it will not only waste your time and money but also miss many potential customers. Our SEO experts has your solution by implementing our unique keyword methodologies to boost your website traffic. Our actions speak louder then words – See how Innovativewing ranks on Google by using any of our services as keyword search terms.


site
Architecturing
Even in this era of SEO, many professionals neglect the important element of your Website Architecture. Good Site Architecture allows search engine web crawlers dig deep into your website links. At Innovative Wing, not only will our experts Optimize your but they will also engineer your website to boost traffic results even higher.
on page
Optimization
On page SEO is another factor that we consider to increase your website traffic. Our SEO experts know how search engines scan websites and therefore we can detect any shortfalls in your current site.Don't miss this opportunity to speak with our SEO consultants to learn more.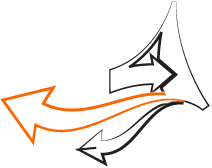 Link
Building
Search engines hate spam and so do we. Our competitors don't consider the quality of Back Links. They focus on only building links no matter the quality of the link. At Innovative Wing we care about the quality of back links to your website. Our experts practice the latest SEO techniques building logical back linksthatwork with your long-term vision.
social
Media
The Search Engine Optimization revolution is focusing towards Social Media. Today, your business needs a solid Social Media presenceor it runs the risk of less customer engagement and ultimately missing long-term customer loyalty. Innovative Wing will not only setupa Social Media presence for your business, but we also provide ongoing maintenance programs to manage your Social Media campaigns and account. Contact us to get a free consultation. Our representatives will be happy to assist you.